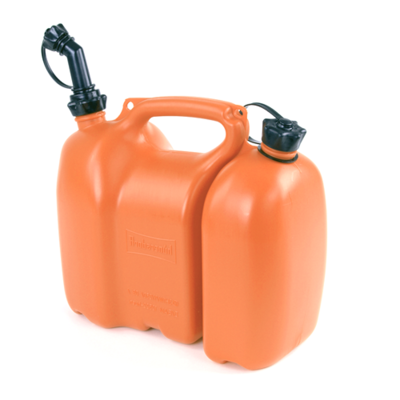 CML Double Oil Combi Can (6.0ltr/3.0ltr) £38.69. Mowers Online prices include VAT and Delivery to most areas on the GB mainland. Mowers Online prides themselves for the best price possible for CMLproducts, and also delivery service. Most deliveries are executed the next business day to mainland Great Britain. There are a few exception for instance some rural areas in Scotland.
Double Oil Combi Can (6.0ltr/3.0ltr) details
Brand Name CML
Found at Mowers Online who will pay us a commission on items purchased through this webpage.
Category CML Lawn Care / Garden Care > Ride On Mower > Ride On Mower Spares.
This orange plastic twin oil can has reinforced walls for it's 6 litre and 3 litre oil reservoirs. The 2 sides are ideal for holding 2 stroke and chain oil. Integrated carry handle with safety lock and 2 pouring spouts. Recommended for using with chainsaws etc.